The Rooms
Hotel Natraj is providing best accommodation facilities in Bulandshahr city. Hotel Natraj has 17+ rooms which are beautifully furnished and provide comfort to even the most discerning guests.We offer various types of rooms to our guests according to their requirement and budget to choose from. These include:
Standard Room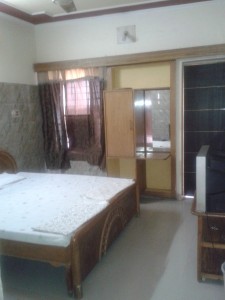 The rooms are carefully decorated keeping in mind the latest trends and norms of the hospitality industry. Beautiful robes and voguish fittings are selected for giving our guests an atmosphere to pamper their senses.
Deluxe Room with A.C.
Deluxe Rooms are elegantly furnished with attached bath that comes with an option of double/single bed. This air-conditioned room gives you utmost comfort together with a feeling of extravagance. The robes and hues are tastefully chosen in order to justify the standard. Our affable staff is always on your disposal.
Super Deluxe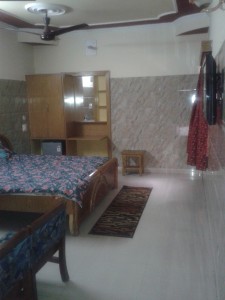 Hotel Natraj has well-appointed rooms with all modern amenities. All well appointed rooms have been carefully designed to ensure that our guests have a pleasant, relaxing stay. The rooms feature convenient amenities such as wireless Internet access, Television with international & national channels, Pillow menu for various neck comforts.
By 3 p.m. on day preceding arrival date to avoid one night's room charge. Kindly confirm to the manager or authority in case of any change in your schedule.